Parks, Playgrounds and Picnic Spots​
Eden has an abundance parks, playgrounds and picnic spots, most with spectacular views.
There are plenty of picnic tables along picturesque Aslings Beach. Further afield, there are many picnic areas within the nearby national parks and state forests; some with gas/electric barbecues, but most where you will need to find your own wood before you can boil your billy. Please be aware of any fire restrictions that may be in force and check with the local state forests office that wood can be used. Rubbish should be disposed of properly and areas left clean and tidy.
Rotary Park Lookout and Picnic Area
View the rugged coastline and unspoilt hinterland from the viewing platform. Enjoy some of Australia's best whale watching between September and November when migratory whales, particularly mothers with calves move in to Twofold Bay. Visit the Seamen's Memorial and enjoy a stroll along Rotary Walk, a cliff top route with spectacular views of striking rock formations and coastal features.
Amenities include: undercover and outdoor picnic tables, undercover BBQs, water, playground equipment, rubbish bins and well-maintained toilets. Free parking and ample turning room for caravans and buses.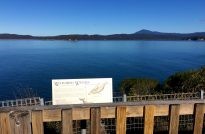 This park overlooks the beautiful Aslings Beach. Enjoy the view or take a walk on the boardwalk.
Amenities include: picnic tables, gas/electric BBQ and a children's playground.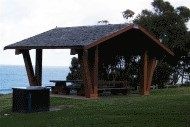 Located next to tranquil Cocora Beach. The southern end the Bundian Way walking track can be accessed from here. Cocora Beach playground is an ideal spot to relax while the children play.
Amenities include: children's playground, picnic tables, covered area, gas/electric BBQ, toilets, and showers. 

George Bass Park is located in Museum Street just off Albert Terrace. Look out for whales from the scenic lookout or take a cliff side walk.
Amenities include: picnic tables, covered area, gas/electric BBQ, toilets, and children's playground.:

The third deepest natural harbour in the southern hemisphere, Snug Cove is where three wharves unite as one. Wander the wharves and watch fishermen unloading their catch, vist the Eden Welcome Centre and take in the stunning views over Twofold Bay with Mt Imlay in the distance.
Amenities include: public toilets with disabled access and plenty of parking.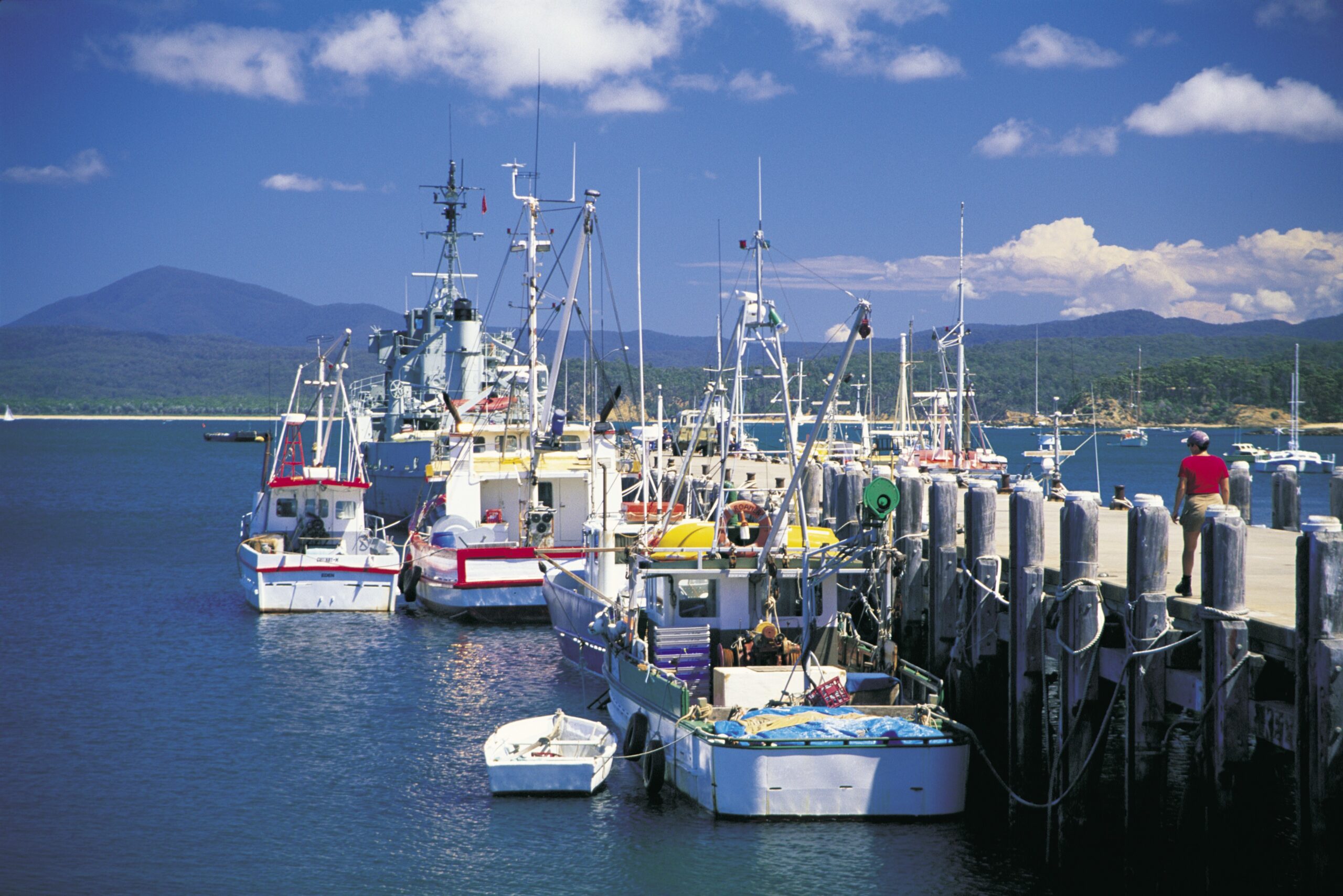 RSL Park in Calle Calle Street overlooks the ocean and is a great whale watching spot.
Close by is the Eden War Memorial
Amenities include: picnic tables, toilets and children's playground.